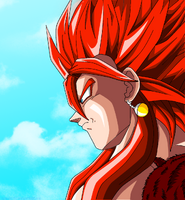 Grell (グレル・サトクリフ, Gureru), sometimes romanized as "Grelle," is a Grim Reaper. They are part of the Retrieval Division of the Grim Reaper Dispatch. He became Z Fighter and Yamcha's best friend, he was first brainwashed by Otthelo the other Grim Reaper and got his body stolen by Omni-Devil.
Power Lvl
Planet Potaufeu Saga-750
Future Trunks Saga-820
Revival of Legend Saga-850
Assault on Hell Gate Saga-920
Demigra Games Saga-985
12 Universes Tournament Saga-972
End of DBFM-1,480
Battles
Grell and Puar vs. Yamcha and Tacha (Training)
Grell vs. Omni-Devil
Grell vs. Noctis
Grell vs. Sword Artist
Grell vs. Android 9, Lavar and Babidi
Grell vs. Saibaman
Grell vs. Demigra
Grell vs. Armagedon
Grell vs. Tao Pai Pai
Grell vs. Saibaman
Grell vs. Perfect Cell
Grell vs. Yamcha
Community content is available under
CC-BY-SA
unless otherwise noted.